Adult Clinics
55 HOSPITAL ROAD, EAST PROVIDENCE, RI 02915 • (401) 437-1210 • CENTRECOURTTENNISCLUB@GMAIL.COM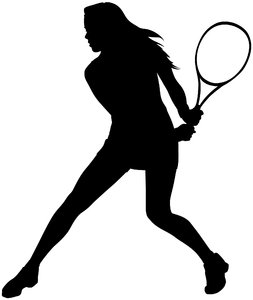 ADULT CLINICS AT CENTRE COURT
We offer several adult clinics throughout the week for our players to choose from. We continue to add clinics based on customer's preference and our tennis professionals' availabilities.
Stay on the look out and check back here for any new & upcoming clinics!
ENROLLING FOR A CLINIC
An email is sent out every Wednesday night and will include the links necessary to register for the upcoming week's clinics. Our clinics do have limited spots, so please make sure you are registered for the clinic of your choosing before showing up.
If you would like to pre-register for a future clinic, you can do so from our calendar. Please note our cancellation policy when pre-registering for future clinics.
PAYMENTS
Evening Clinics: $45/player
Weekday Morning: $40/player
Cardio Clinic: $25/player
Payments can be made by using the QR code, clicking here, or in person at the front desk. All payments need to be made PRIOR to going down to the court.

We accept cash, check and credit card, as well as Apple Pay and Google Pay.
CANCELLATION POLICY
*Please note that any cancellation that is not made at least 24 hours in advance will result in being charged half of the clinic fee. Any player who does not attend a clinic that they have registered for will be charged for the full amount of the clinic fee.*
Players who follow our cancellation policy give us the chance to contact any players on the waiting list. We understand that things come up and life happens, but we need to keep it fair for other players.

In order to be able to register for clinics online, click on "Log In/Register" to become a "registered member" in the upper right corner of the screen.
Want to be added to our weekly email listing?
Click Here
Visit/call our front desk
or email clinic.centrecourt@gmail.com
---
CURRENT ADULT CLINIC SCHEDULE

MONDAY MORNING
Mixed Level
10:00am - 11:30am
Pro: Mario Llano
$40/player
MONDAY NIGHT
Mixed Level
7:30pm - 9:00pm
Pro: Mario Llano
$45/player
WEDNESDAY CARDIO
Mixed Level CARDIO
8:00am - 9:00am
Pro: Mario Llano
$25/player
WEDNESDAY MORNING
Mixed Level
10:00am - 11:30am
Pro: Jeff Cote
$40/player
THURSDAY MORNING
Mixed Level
11:00am - 12:30pm
Pro: Jeff Cote
$40/player
ADULT
JUNIOR
LEAGUES
ABOUT US
FOLLOW CENTRE COURT!
Want the latest news of what's going on at Centre Court?
We are active on both Instagram and Facebook.
Follow our head pro, Mario Llano, on youtube for amazing tennis tips and strategies!
Stay in the loop!